For many people, the holiday season is a tough time emotionally due to grief, divorce or other loss. As a solution, Born to Triumph® announces a complimentary downloadable online seminar called "Holidays, Heartache, and Healing," designed to help people cope with their roller-coaster feelings, and gain a clearer understanding about how to transition out of grief and rebuild their lives.
Created by Born to Triumph's CEO, Evelyn Roberts Brooks, a certified personal development coach trained by both Bob Proctor ("The Secret") and Mary Morrissey ("The Moses Code"), this one-hour coaching seminar is available to download or listen to online at no charge.
"It can feel painful to witness others bustling around with decorating, shopping, and party planning," Brooks explains. "Anyone who is struggling to cope with loss or bereavement can feel burdened by even more sadness when they feel pressured to participate in holiday festivities without first doing the necessary healing of their emotional wounds."
Brooks points out that there are many roads to grief, including divorce, bereavement, loneliness, pet loss, retirement, empty nest syndrome, and other major lifestyle events or downturns. But no matter what the cause of suffering is, a simple decision to start feeling better will allow positive change to begin.
"Far too many people stay stuck and floundering in their grief," Brooks says. "The contrast of the holidays with all the memories of happier times that it evokes can make this time of year especially difficult for those overcoming loss. I help people rebuild their lives after divorce and other grief, to experience joy, harmony and balance once again. A good starting point is to download the free seminar I created to show people how to handle their painful feelings during the holiday season."
The "Holidays, Heartache, and Healing" seminar is available at no charge, and includes a discount offer for Brooks' "Your Grief Relief" online coaching program for 12 weeks. More information and instant access to the complimentary seminar is at http://evelynbrooks.com/?p=5722
Contact Evelyn Brooks, Born to Triumph®, Los Angeles. evelyn@evelynbrooks.com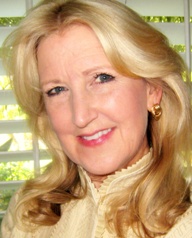 Published at: Recent Health Articles – http://recenthealtharticles.org